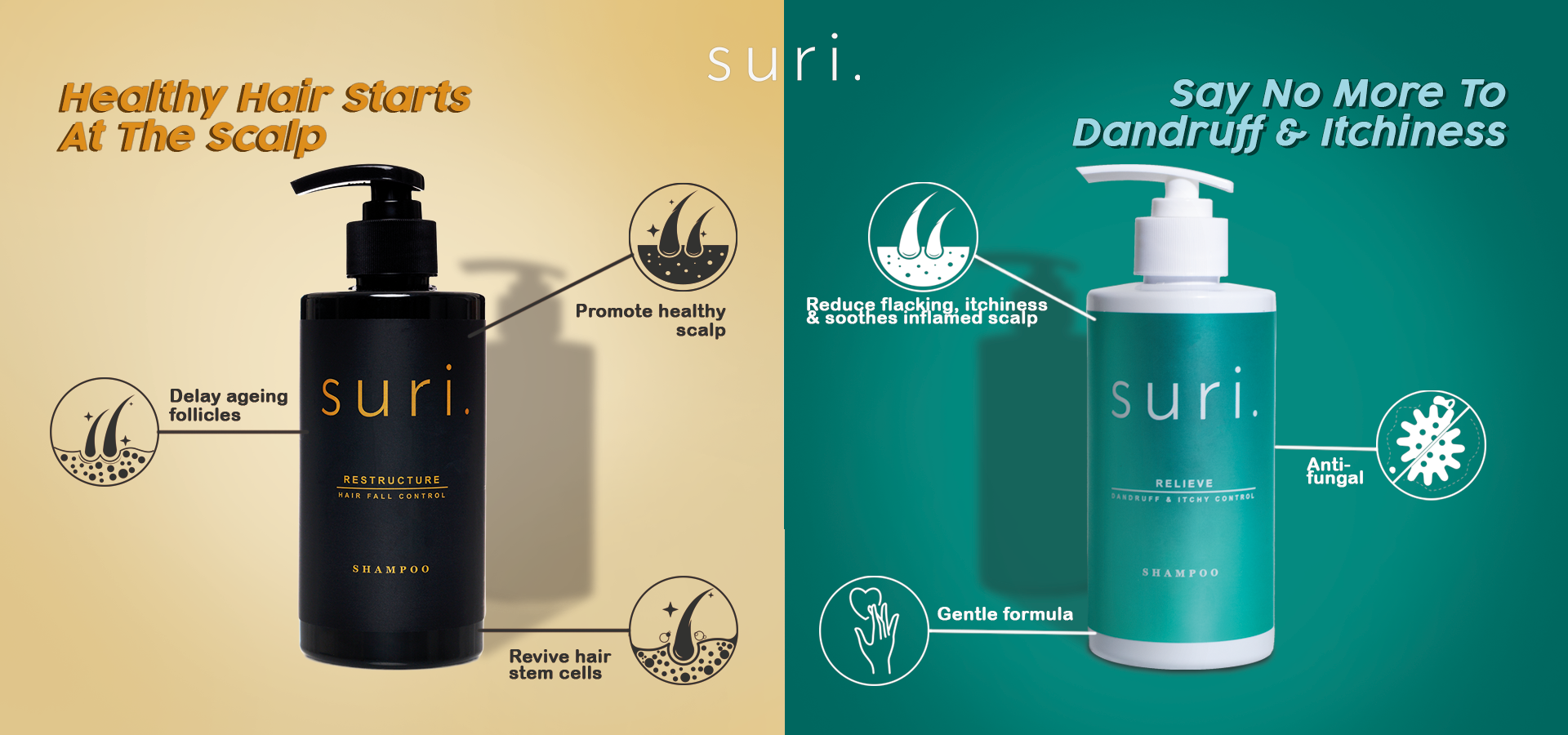 Suri by Lisa Surihani is the ultimate hair fall control treatment product that works and is easy to use, and is suitable for people of all ages.

It is no secret that the hair on our heads is referred to as one's crowning glory. Hair has always been a symbol of human identity and vitality. It is used to express beauty, confidence, and personal style.
And yet many have problems with hair loss. This may be due to hormonal, changes, stress, lifestyle, the aging process, or even just genetics.

Together with an established Professional Hair Salon, C. Michael of London and Lisa Surihani, created a formula that focuses on healthy hair and ease of maintenance. Suri - a Hair Fall Control Treatment range, such as shampoo, conditioner, scalp serum, and hair serum, that offers a simple and professional hair care routine that reduces hair fall at home.

Suri is formulated with Plant-based ingredients such as Apple Stem Cells, Vitamin B5, Teatree, and Fruit extract. There are no harmful chemicals such as Paraben and SLS/SLES.